Seaside Club FAQ Interview With BeInCrypto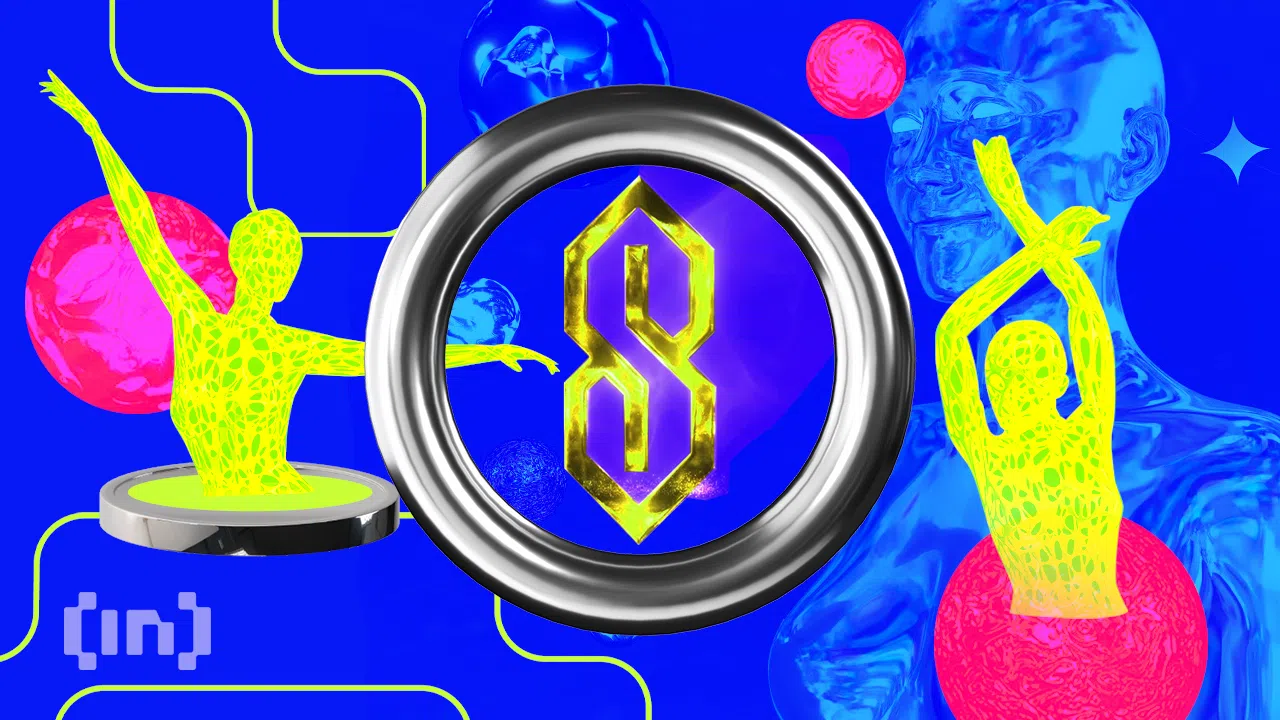 Seaside Club is an international holding company with various business ventures all over the world. BeInCrypto is happy to have a chance to do a detailed interview with this exciting company. ✍️
After reading it, you will fully understand the company, its vision, and its plans for the future. So, without further ado, let's jump into it!
Brief history
Hussein Karaki, the Seaside Club founder, was already a high-qualified pro with more than 17 years of experience in a German retail business. 
He realized that many people simply fear investing in crypto because it is too volatile. That's why Mr. Karaki decided to create a company with a stable basis for crypto investments. 
No matter which Seaside business you choose, you'll get a 30% fixed annual return rate on each $1 invested and distributed in Seaside Coins at a market price.
This can be achieved thanks to a scheme that uses profits from investments in high-profit traditional industries.
"Combining my investment strategy with high-profit industries and the development of new technologies turned out to be a win-win strategy," Mr. Karaki admits.
'I came from a world of traditional finance with its long-established rules." One usually cannot achieve ambitious goals not being on the level of capital-rich players. "However, I knew for sure that when given the opportunity, necessary guidance, and funds, talented and purposeful people can do magic." "That's why I created Seaside Club, which became a level playing field for all to learn, earn, and grow," Hussein Karaki says.
Thus, Hussein Karaki and his team managed to create a forward-thinking company focusing on traditional businesses and blockchain projects.
"We've developed an honest and transparent way of investing for everyone." Each community member has access to direct daily conversations with Seaside Club and the community through the Seaside app, as well as monthly AMAs, ensuring operational transparency."
But that's not all. As Mr. Karaki mentioned in the interview, the method of investing is transparent. Moreover, it's also safe and secure. The company guarantees the return on the fiat value of the USD invested. So all the Seaside Club investors always receive the same amount of Seaside Coins corresponding to the initial dollar value.
One of the main features of Seaside Club is also its multilayeredness.
It consists of two main parts. 
Seaside Holding includes classical businesses (real estate, gold, diamond, lithium, copper mining, agriculture production, apparel retail).
Seaside Technology is on the other side. It includes the following projects: 
NFT Marketplace
Seaside platform
Community network
Learn-to-earn app 
Metaverse
Crypto Hunters Show
And the combination of these two sides makes the project stand out. 
Hussein Karaki, the founder of Seaside Club, is a multi-entrepreneur with 17 years of experience in traditional business and blockchain since 2014.
After assembling a Web3 team with a wealth of expertise, he entered the tech industry and the blockchain space in 2014.
Seaside Coin is a utility token within the Seaside ecosystem.
"I call Seaside Coin the nuclear of our project. It is involved in lots of processes within our ecosystem. When creating the coin tokenomics, we strived to make something much more than another altcoin. We wanted to prove that fresh coins can be stable and valuable."
Seaside Coin usage:
It will be stored to distribute rewards from the real-life business operations of the Seaside Club. 
All NFTs that pay out a percentage of business revenue to users will be available only through Seaside Coin.
It is used to store and transfer value generated by various business aspects.
There will be a total supply of 2,000,000,000 coins. 
Total target to be raised: $117 million.
Check out the detailed Seaside Coin tokenomics here. 
The Seaside Club is headquartered in Malta. Seaside Club Technology is located in Dubai, UAE.
"As you see, Seaside Club is a huge ecosystem." That's why our team decided to divide the launch process into three phases. "The first one is already on and demands more effort from our team. The other two present joint efforts of both our team and the community, which will definitely grow by the end of PHASE 1."
Phase 1
Crypto Hunters NFT release
"Right now, the show is being prepared for a worldwide release. We want it to be as interactive as it can be."
Introduction to Seaside Coin
Saved Family Safe Future Free Mint
An exclusive NFT collection that reflects the vision and main values of Seaside Club. 
"It will contain a live-feed newspaper with topic articles and reviews from various business and technological areas."
Phase 2
Seaside Coin Private Sale
Crypto Hunters Worldwide Announcement
Charitable project by Seaside Help Announcement
Presenting different charity options, including the school building, children's aid, and many more. 
Phase 3
Release of ownership NFTs for Real Estate, Diamond, Gold, Copper and Lithium mining
'With these NFTs, our supporters will become a part of our investment scheme and influence the investment programs we develop', Mr. Karaki states.
Investments in community business ideas gathered from the Community Learn2Earn app
Create opportunities for people in need through Seaside Help charitable projects.
"I am always searching for new ways to engage more people in the brand new web3 world. Crypto Hunters is not only my dream project but also the way to show people how many new opportunities there are in the blockchain world."
Crypto Hunters is a unique reality television show series that brings the digital world of cryptocurrency and NFTs into the real world through an exciting reality TV format.
The total film production budget exceeds $10 million. In its current pre-production stage, the show has a huge team of professionals.
The Crypto Hunters show team
Boomtown Productions, the movie production company from Dubai known worldwide for top commercials for Volkswagen, Abu Dhabi National Oil Company, football star Messi and many more.
Bruce Macdonald, an award-winning producer and movie director ("The Perfect Wave", "Samson," "Van Der Merwe").
Salad Davis, a professional TV show and movie producer (Netflix-featured series  "Kings of Jo'burg" & "Top Actor SA" TV show).
Bianca Goodloe, a legal counsel and representative("Alien vs. Predator", "Harry Potter and the Chamber of Secrets," "The Lord of the Rings").
"We decided to engage our strong and friendly community in the show's development by launching The Crypto Hunters NFT collection." It is limited to 6,000 pieces of super cool design and various rarity traits. You won't find two similar ones."' 
The main benefits of the collection:
As they stake their NFT, each Crypto Hunters NFT holder will earn rewards that are proportionate to the profits from the first season's IP sales. 
Once the token sale opens, every Crypto Hunters NFT stakeholder will receive an airdrop in Seaside Coins. A whitelist for a Seaside Coin private sale will also be given to each holder.
Holders will be able to select an NFT from a unique collection called "Saved Family – Safe Future."
Users will be able to use the Learn2Earn/Community App with Crypto Hunters NFT.
"It is definitely in our plans as we want the Seaside Club members to be able to create and sell their own NFT projects on the marketplace, which will feature them in a unique mint calendar." 
Each collection will be ranked according to the total sales volume and floor price. The marketplace's enhanced features will only be accessible to Club members.
'Learn2Earn Seaside app is like a live-feed newspaper with topic articles and reviews from various business/technological areas. The app will have a native "learn token," Hussein Karaki mentions.
As per the details, the app will have the following features:
Industry news, podcasts, and learning materials from the business, crypto, NFT, and lifestyle areas
Network with other holders and with a project team in a special general chat
Complete daily quizzes, earn app ratings and learn tokens
Attain a great prize by winning the monthly live quiz
Spend Learn Tokens for blue-chip NFTs via auction
Spend Learn Tokens for tickets to real-life events
Access to trading analytics channels 
Propose your business project to be funded by the club
Apply to become a writer and earn from featuring your own learning materials in the app
NB! The app will only be accessible to holders of Apex Humanity NFT, Membership NFT, and Crypto Hunters NFT.
"Charity was always one of the main cornerstones of this project. The Seaside Club team plans to invest in the school building, children's aid, developing infrastructure and housing facilities, water treatment, renewable energy facilities, educational and healthcare systems, and many more."Our community will decide how to distribute the funds," Hussein Karaki says. 
Seaside Help was created to help underserved local communities all over the world.  The organization commits 10% of its net revenue to the CSR program and the community. The online voting system determines where the donations will go.
Seaside Help will also create new working places and improve living standards for those in need.
Website | Discord | Twitter | Linktree
Disclaimer
All the information contained on our website is published in good faith and for general information purposes only. Any action the reader takes upon the information found on our website is strictly at their own risk.