Noteworthy Announced 5 mBTC Note Sale, Fir Tree Sued Grayscale, Blockstream Rais(ing/ed) Funds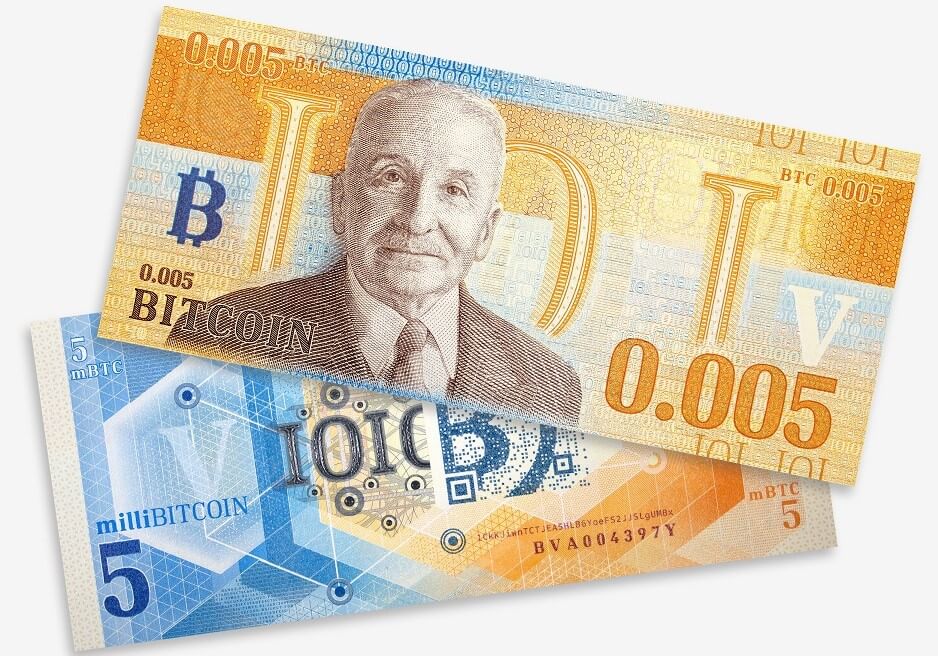 Get your daily, bite-sized digest of cryptoasset and blockchain-related news – investigating the stories flying under the radar of today's crypto news.__________
 Bitcoin news
Noteworthy, a designer of physical cryptonotes, announced the sale of its 5 millibit (mBTC) note, a small-denomination, fully fungible bitcoin banknote. According to a press release, this new bill equates to BTC 0.005, and it "makes buying crypto more familiar for people of all ages and backgrounds through its cash format." All Noteworthy cryptonotes are printed with a QR code, they added.
Legal news
US hedge fund Fir Tree Capital Management filed a lawsuit against digital asset manager Grayscale Investments over "potential mismanagement and conflicts of interest" at the Grayscale Bitcoin Trust (GBTC), according to Bloomberg. Fir Tree, which manages $3 billion, claimed that around 850,000 retail investors had been "harmed by Grayscale's shareholder-unfriendly actions."
Investment news
Crypto infrastructure firm Blockstream is looking to raise funds at a valuation that may be under $1 billion (down from $3.2 billion in 2021), Bloomberg reported, citing sources. However, Blockstream CEO Adam Back said that the company has already raised funds, writing: "we already raised, tense wrong. potentially big difference between "trying to raise" and "raised"."The INX Digital Company, a broker-dealer and inter-dealer broker, has announced plans to fully integrate the Avalanche blockchain with INX.One, a regulated, end-to-end platform for listing and trading both US Securities and Exchange Commission (SEC)-registered security tokens and cryptocurrencies. The Avalanche integration is planned to be completed this quarter, said the press release.
CBDC news
The Central Bank of Nigeria (CBN) applied new limits on over-the-counter withdrawals at ₦100,000 ($225) per week for individuals and ₦500,000 ($1,123) for businesses, in line with "the Cashless policy of the CBN," according to a letter to banks and other financial institutions. Instead, people are urged to use the central bank digital currency (CBDC), the eNaira. The letter said that customers "should be encouraged to use alternative channels (internet banking, mobile banking apps, USSD cards/POS, eNaira, etc.) to conduct their banking transactions."
Exchange news
Binance.US announced that it has expanded its zero fee pricing model to now include Ethereum (ETH), effective immediately. Free trading is available to all new and existing users on four spot market pairs: ETH/USD, ETH/USDT, ETH/USDC, and ETH/BUSD. Additionally, Binance.US is eliminating execution fees on all ETH transactions made through its Buy & Sell crypto offering, it said.Bitfinex said that it became the first exchange to enable its customers to deposit and withdraw tether (USDT) pegged to the Offshore Chinese Yuan (CNHt) on TRON, a blockchain developed by the Tron Foundation. TRON is the second blockchain on which CNHt is available in addition to Ethereum, it said, adding that CNHt is supported by e-commerce platforms and payment gateways.
Payments news
Digital payment platform Wirex has listed 52 new tokens on their app, bringing the total number of cryptocurrencies to 130, and traditional currencies to 13, said the press release. Tokens will be available globally to customers in the Wirex app from today.Chipper Cash, an African cross-border payments company, has laid off "a significant amount of Chipper staff," Erin Fusaro, the VP of Engineering at Chipper Cash said in a LinkedIn post. Per TechCrunch, citing sources, more than 50 employees were affected across multiple departments.
DeFi news
The Chainlink platform announced the launch of Chainlink Staking v0.1, a cryptoeconomic security mechanism in which stakers commit LINK tokens in smart contracts to back certain performance guarantees around oracle services, said the press release. Early Access for Chainlink Staking v0.1 is now live on Ethereum mainnet, it said.