BTC price dips 1% on Wall Street open as Bitcoin miners worry analysts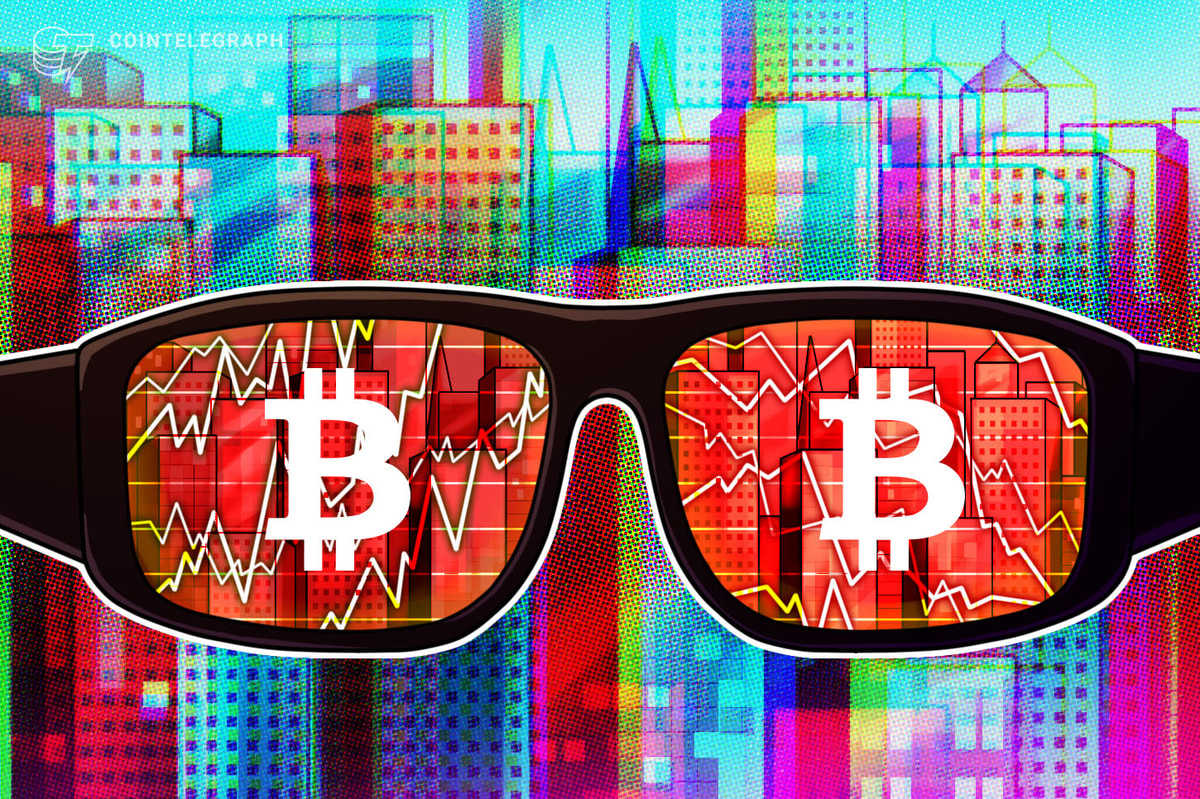 Bitcoin (BTC) saw a fresh hint of volatility at the Dec. 27 Wall Street open as United States equities began the final trading week of the year.
Bitcoin ekes out fresh volatility 
Data from Cointelegraph Markets Pro and TradingView followed BTC/USD as it dropped around 1% at the opening bell.
Despite involving a move of only $150, the event was still noticeable on lower timeframes, Bitcoin having shunned any form of volatility for multiple days.
The move came in response to a 0.6% drop in the S&P 500 at the open, with the Nasdaq Composite Index dropping 1.4%.
The U.S. Dollar Index (DXY) responded in kind, making up for ground lost earlier to return to its position from Dec. 25.
With BTC moves still comparatively muted, analysts' attention focused on potential catalysts, with BNB (BNB) still a source of concern amid ongoing "FUD" over its issuer, the largest global crypto exchange, Binance.
"The biggest risk to the Crypto market is BNB," Matthew Hyland reiterated on Dec. 26.
"It currently has $38.4 Billion Market Cap. Potentially could see $20+ Billion wiped out if support doesn't hold. How much of it is being used as user collateral to support other coins? A BNB breakdown would carry over elsewhere."
BNB/USD still traded above the $240 mark on the day, this featuring as an important line in the sand for bulls to maintain.
Outside crypto, news that China would end COVID-19 quarantine for international arrivals from Jan. 8 failed to have a significant impact on risk asset performance.
Opinions diverge on Bitcoin miner contagion
Elsewhere, worries still focused on Bitcoin miners, with opinions diverging over the impact of current price action on their activities.
Related: Bitcoin hodlers sit on record 8M BTC in unrealized loss, data shows
Analyzing the popular hash ribbons metric, Charles Edwards, CEO of asset manager Capriole, had a stark warning.
"This is by far the most brutal Bitcoin miner capitulation since 2016 and possibly ever," he declared.
"Hash Ribbons capitulation has captured the lowest Bitcoin hash rate reading of 2022 as miners bankrupt and default under the great pressure of squeezed margins globally."
As Cointelegraph reported, in the opposite camp, former BitMEX CEO Arthur Hayes previously dismissed miner problems as a significant potential source of contagion for BTC price action.
Even if they were to sell their reserves en masse on the open market, he claimed earlier in December, it would be something of a drop in the ocean in terms of supply versus demand.
The views, thoughts and opinions expressed here are the authors' alone and do not necessarily reflect or represent the views and opinions of Cointelegraph.