Bitcoin Is on a "Poor Investment," Says ECB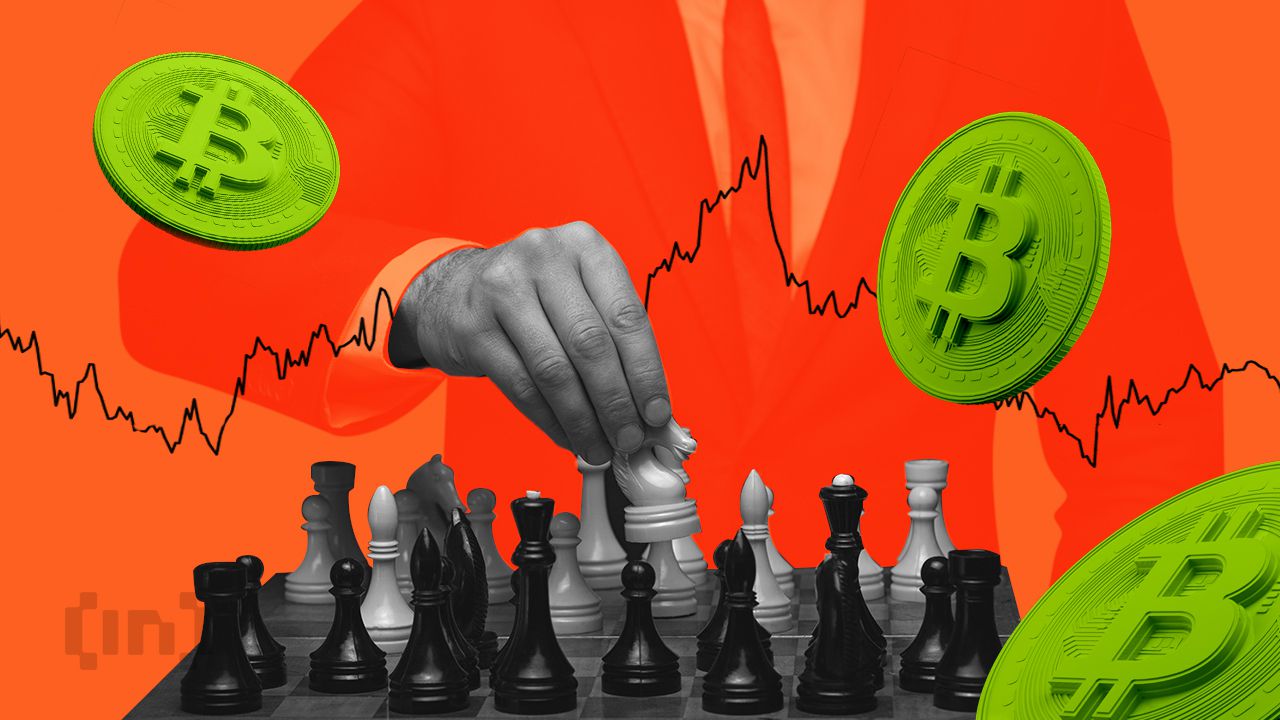 European Central Bank has launched an unprecedented critique of Bitcoin in an article on its website. Ulrich Bindseil and Jürgen Schaff, both of the ECB Market Infrastructure and Payments Division, highlighted the failure of Bitcoin (BTC) to replace or improve the monetary system.
According to their blog 'Bitcoin's Last Stand' published on Wednesday, Bitcoin has never been used for significant real-world transactions.
In their article, they claim Bitcoin's value depends on ongoing support from new investors. They wrote: "Big Bitcoin investors have the strongest incentives to keep the euphoria going." According to the pair, Bitcoin's conceptual design and technological shortcomings make it unsuitable for payments. They also claimed that because Bitcoin does not generate cash flows or dividends, it is also a poor investment.
The two cautioned against interpreting increasing regulation as approval. Saying the rapidly growing crypto lobbying class is attempting to position crypto as just another asset class worthy of being a part of investor portfolios. Although Bitcoin has remained relatively stable since the initial November crash, the authors claim this is 'an artificially-induced last gasp before irrelevance.'
Bindseil and Schaaf ended their article by criticizing the energy-intensive proof-of-work Bitcoin network as an "unprecedented polluter." They singled out the "mountains of hardware waste" from Bitcoin mining and warned banks of enormous "reputational damage" from promoting the digital currency.
The ECB Has A History Of Criticizing Crypto
Parliamentarians in the European Union, which recently finalized the text for its Markets in Crypto Assets (MiCA) regulation, expressed doubt about its effectiveness and whether it would prevent future catastrophes. The blog's authors also pointed out that federal authorities in the US had yet to "agree on coherent rules."
The ECB has not always been favorable towards cryptocurrency, and it is not alone. Globally, governments and regulators are evaluating their approach to cryptocurrency following the demise of the crypto exchange FTX. Which operated in several countries with little oversight. Efforts to regularize the use of crypto have picked up since the bull market of 2021, which saw record rates of adoption.
In 2018, Yves Mersch, a member of the ECB's executive board until 2020, backed comments by Agustín Carstens, the head of the Bank for International Settlements, who referred to Bitcoin as "a combination of a bubble, a Ponzi scheme, and an environmental disaster". Speaking at an event later on in London, he said global answers are needed to safeguard the financial sector. "Resolute ring-fencing measures might be needed."
Mersch later said the "ECB are fully in line with his views and we have similar worries." He presaged recent comments when he said Bitcoin was "far inferior to existing payment options." 
In March 2018, Benoît Cœuré, an ECB board member until 2019, co-wrote an article stating that Bitcoin was not the future of a cashless society. "Almost nobody prices goods in bitcoin, few use them for payments, and, as a store of value, they are no better than gambling in a casino," they wrote. "Policymakers are rightly worried about consumer and investor abuses, as well as illicit use."
What Is The ECB?
The European Central Bank (ECB) is the central bank of the EU. It is responsible for managing the monetary policy of the EU and the 19 European Union members using the euro. It is also one of the most influential financial institutions in the world. The current president of the ECB is Christine Lagarde, a renowned economist who has held the position since 2019. The ECB's main functions include the administration of the EU's monetary policy. The provision of EU member states with financial services, and the organization of EU-wide payments and transfers. It also works to ensure financial stability in the EU through the regulation of financial institutions throughout the member countries.
Lagarde has previously advised her son against trading cryptocurrencies and has said she will not touch them. "I like to practice what I preach," she told an audience on the Dutch program College Tour. The central banker has previously said cryptocurrencies are based on nothing. "There is no underlying asset to act as an anchor of safety… I've said all along that crypto assets are highly speculative, highly risky assets."
A Predictable Response?
For Bitcoiners, the ECB's latest missive against the digital currency is the latest in a long line of predictable attacks. Few reject the claim that Bitcoin is a riskier asset than the world's top-tier fiat currencies, advocates say they are missing the point. "Self-custodial digital assets like Bitcoin and decentralized finance might be irrelevant to centralized intermediaries like banks, stock brokerages, and payment processors, who enjoy a stranglehold on the legacy financial system," says Dennis Jarvis, CEO at Bitcoin.com "However, for many people, Bitcoin and DeFi are highly relevant because they are the solution to the many problems of traditional finance."
Others have taken the ECB's attack as a positive sign. "This kind of reaction from traditional economic institutions has become quite common over the years and, in fact, usually signals the beginning of a period of growth for the crypto industry," says Przemysław Kral, CEO at Zonda Global.
One commentator took issue with the claim that "Bitcoin is rarely used for legal transactions." In a Twitter thread, commentator Joel John used a Chainalysis report to conclude that only 0.15% of crypto transactions had been linked to criminal activity. That compares to 5% for fiat currency. When combined with "gambling and scams", that number only rose to approximately 3%.
"It is more accurate to say that the folks from the ECB are doing their best to make Bitcoin irrelevant but with little success so far," says Lior Yaffe, co-founder of Jelurida. "Bitcoin is a door opener and a case study into the decentralized economy, it might not have fulfilled its full potential yet, but it is certainly a hint for things to come."
Got something to say? Write to us or join the discussion on our Telegram channel. You can also catch us on Tik Tok, Facebook, or Twitter.
For BeInCrypto's latest Bitcoin (BTC) analysis, click here
Disclaimer
All the information contained on our website is published in good faith and for general information purposes only. Any action the reader takes upon the information found on our website is strictly at their own risk.